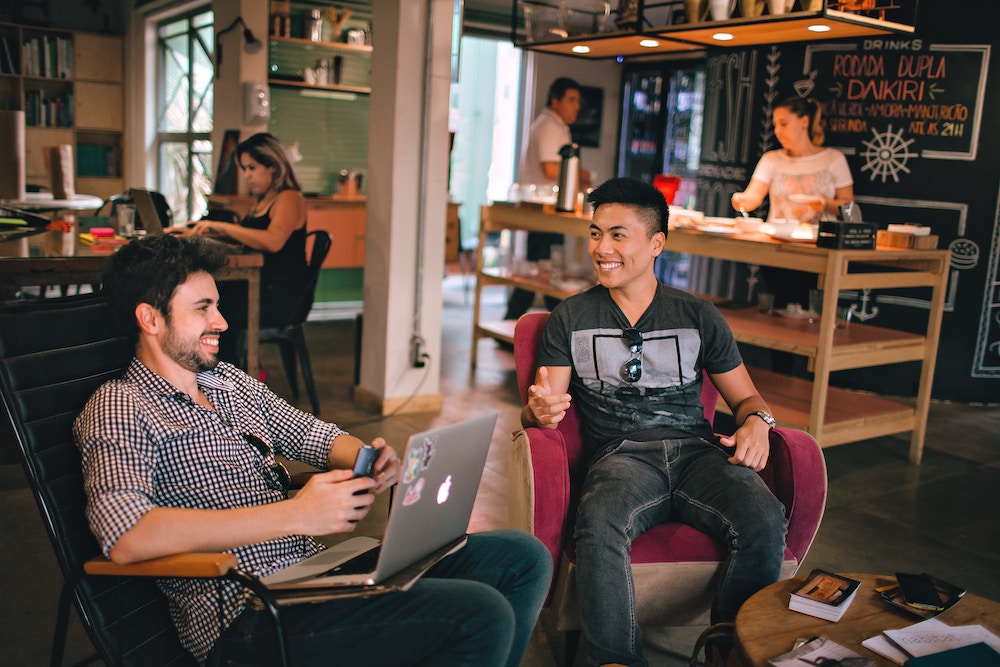 Josh has a short conversation with Michael and gets to know some basic information about 筱如. He is quite excited about his future prospects and makes plans to hang out with Michael. In the next several days, he will have to prepare his first lesson. Wish him good luck.
Dialogue
Josh: 你说你知道筱如?快跟我谈谈她!
Michael: 那个女孩吗?她跟我一样都是8年级的老师,刚到我们学校。我听说她才毕业。
Josh: 居然真的是一个学校!我真的太高兴了。 。她是哪里人啊?
Michael: 恩..这个不知道耶。只知道她好像在美国上过学。
Josh: 哇!真的吗?我对她感觉很好!
Michael: 哈哈,男人啊。 。 。你以前见过她吗?
Josh:就一次,和博海一起的时候。
Michael: 那样的姑娘确实让人喜欢。不过这么好的机会,往后的日子你要努力啊! (Gives Josh a sinister smile。。)
Josh: 一边儿去,我跟你不一样!
Michael: 哈哈。对了,晚上你准备做什么?
Josh: 没什么事情,准备去买些书。
Michael: 不是吧。 。 。不要一直这样阿。 。 。 。
Josh: 你知道下下周我就要开始讲第一课了, 为了有个好结果,接下来几天应该会更忙。
Michael: 当然了,讲第一课确实很重要。不过这可是周末!来吧,喝完这一杯我们出去走走,我知道一个特别好的地方!
Translation
Josh: You say you know Xiaoru? Quick, tell me about her!
Michael: That girl? She and I are both 8th grade teachers, just arrived at our school. I heard she just graduated.
Josh: She really is in our school! I'm really glad… Where is she from?
Michael: This I don't know. I only know she went to school in the United States.
Josh: Wow! Really? I have a good feeling about her!
Michael: Haha, man… have you met her before?
Josh: Just once, when I was with Bohai.
Michael: That kind of girl really makes people like her. But you've got a good chance, give it your best from now on! (Smirks.)
Josh: Get out of here, I'm not like you!
Michael: Don't pretend. Right, what are you going to do tonight?
Josh: Not much, going to buy some books.
Michael: No way… Are you going to keep being this way…
Josh: You know week after next I start teaching lessons. To get good results, I need to be busier over the next few days.
Michael: Of course! Lectures are definitely important. But this is the weekend! Look, I'll take you out for a drink. I know a good place!