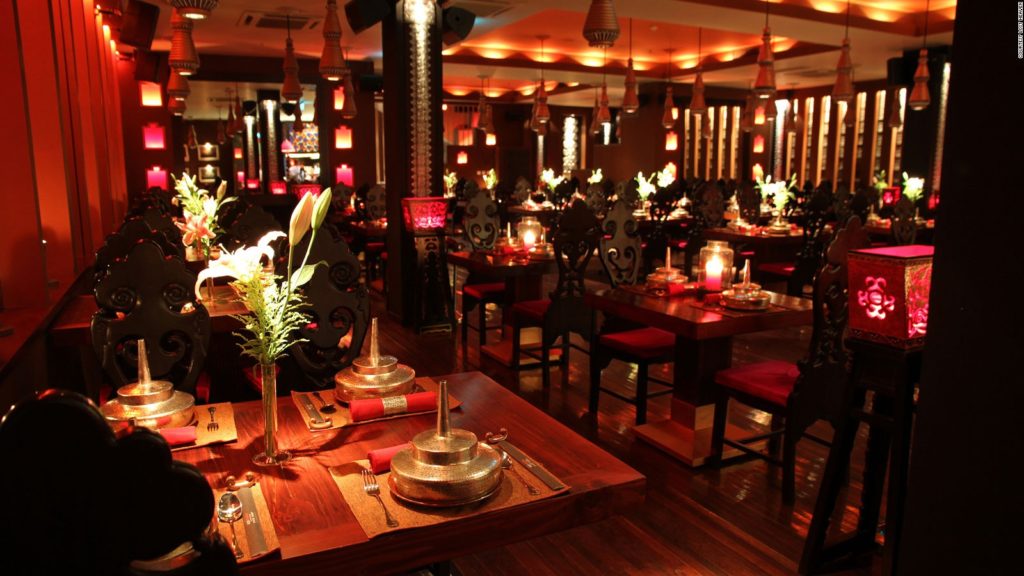 Whilst enjoying his Chinese food here in the restaurant, then Josh espies a young lady on the other side of the establishment who is destined to have a great impact on his future…
Dialogue:
Josh: 这个地方感觉很好。菜都很漂亮。
张博海: 是啊!你在干吗?
Josh: 我想要照下来!
张博海: 哦对,你提醒我了,我也要照下来,发微博。
Josh: 微博是什么?
张博海: 就像Twitter 一样。我以前经常发菜的照片。当然啦,更主要是看漂亮姑娘~
Josh: 啊哈哈哈。 。 。 。嘿,博海,那个姑娘好漂亮,我可以请她喝一杯吗? (standing up)
张博海: 嘿!等我! !不要啊!你那样做会被当做流氓的! !
Translation:
Josh: These dishes are so beautiful, like a work of art.
Bohai: Haha, indeed! What are you doing?
Josh: I want to take a picture!
Bohai: Oh right, you remind me, I also want to take a picture and post on Weibo.
Josh: What's Weibo?
Bohai: A social network just like Twitter. People often post pictures of attractive food on there. Of course, I mainly look at pretty girls…
Josh: Hahaha… Hey, Bohai, that girl is beautiful, can I ask her to have a drink?
Bohai: Hey hey hey… wait! If you act that way she'll think you're a gangster!